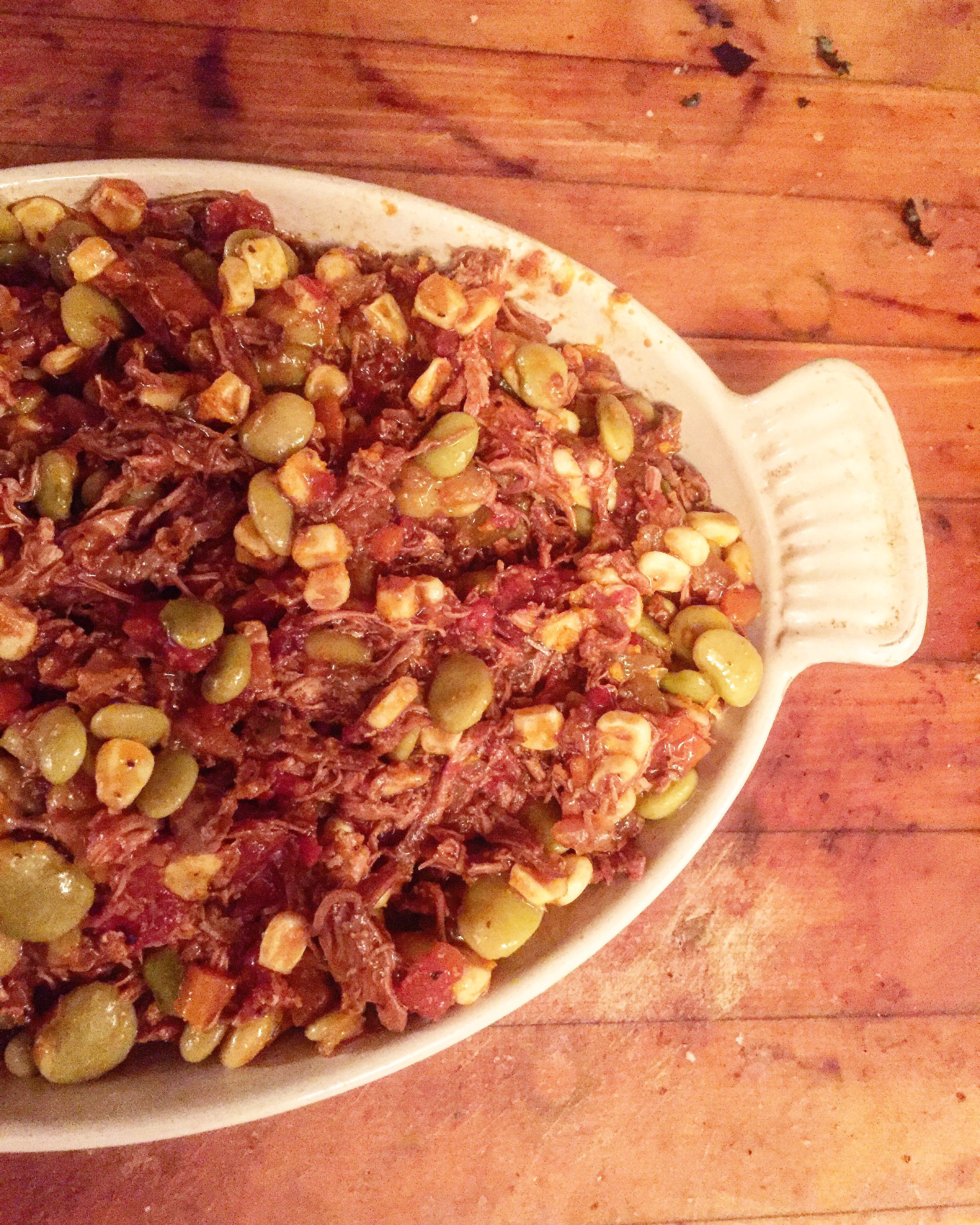 1 T vegetable oil
1 lb. Mecox Bay Dairy Pork Country Ribs
1 onion, chopped
1 carrot, chopped
1 stalk celery, chopped
1 roasted chicken, deboned & shredded
1 28-oz. can diced tomatoes
¾ cup ketchup
5 oz. steak sauce
½ cup cider vinegar
2 tablespoon Worcestershire sauce
1 tablespoon hot sauce
1 lemon, juiced
2 cubes chicken bouillon
⅓ tablespoon ground black pepper
1 cup frozen corn, thawed
1 cup frozen Fordhook lima beans, thawed
submitted by Cindy, Southampton, NY
Heat the oil in a skillet and brown the ribs on all sides. Transfer to a slow cooker.
Cook onion, carrot & celery in skillet for 5 minutes or until soft. Transfer to slow cooker.
Add chicken to the cooker.
In a large bowl, stir together the tomatoes, ketchup, steak sauce, vinegar, Worcestershire sauce, hot sauce, lemon juice, chicken bouillon and pepper. Pour into slow cooker.
Cover and cook on high setting for 6 hours. Remove ribs, discard bones and shred. Return meat to slow cooker and add corn and lima beans. Cover and continue cooking 2 more hours on high.
Serves: 6